Admin Assistant, Executive Secretary
Резюме 241701 · 30 ноября 2019, 18:57 · Просмотров: 1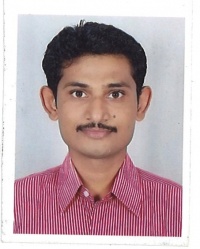 Имя

Bipin

Контакты

Доступны бесплатно после регистрации или входа

Поделиться




Общая информация

---

Город проживания

Жетысай

Заработная плата

По договоренности

Место работы

На территории работодателя / Работа на дому / Разъездная работа

График работы

Полный рабочий день / Сменный график / Подработка / Вахтовый метод работы




Образование




Высшее

Опыт работы

1 год 6 месяцев

Пол

Мужской

Возраст

42 года &nbsp (6 июня 1979)




Опыт работы

---

Период работы

сентябрь 2007 — февраль 2009 &nbsp (1 год 6 месяцев)

Должность

Secretary of Project Director

Компания

Dodsal Engineering & Construction

Обязанности

I was posted on Jumeirah Park project, site office for construction of 377 Nos. luxurious 5 bedroom villas at Dubai, as 'Secretary of Project Director'. Project value USD 235 Million.
My role includes Supervision on document control, Reception; assist in planning departmentprior to my work at this site office, mymain responsibilities for each of these projects included:
• My duties as a secretary has been ensure that entire secretarial services provided to the key superior staff.
• Arrange & maintains files for easy retrieves, storage or reproduce records, documents and reports.
• Monitor & reply letters, handle incoming & outgoing calls, E-mails, prepare the MOM & agenda.
• Attending visitors, interaction with vendors, sub-contractor & clients.
• Coordinating with other department heads, to resolve their problems and meet those needs.
• Prepare organization chart of direct employee with job profile.




Образование

---

Образование

Высшее

Окончание

2000 год

Учебное заведение

Sikkim University, India

Специальность

B. Com




Дополнительная информация

---

Иностранные языки

Английский (Свободный), Немецкий (Базовый)

Курсы и тренинги

Education
• Bachelor of Commerce. (B. Com)Sikkim University, India. - December 2011 (First Division)
• Bachelor of Technology. (B. Tech. HMCT) Nagpur University, India. - March 2004 (Second Division)
• Diploma in Software Engineering, Electrical Corporation of India Limited. Govt of India Enterprises, - May 2001
• Short Term Course in Information Technology. Government Polytechnic College, Maharastra, India - March 2002
Subjects; - MicrosoftOffice, Microsoft window, Internet, Programming in 'C', LAN, SAP, DBMS, Tally, EPABX. Concept of hardware, printer, and fax machine maintains.
• Oracle Enterprise Manager 12c. Mumbai, India. - July 2013
• MDP. Management Development Program on Airline, Travel and Tourism.
One Year Certificate Training Program conducted by ministry of small scale industries from Govt. of India. July -2005
• ISO 9001: 2008 TQM Internal Auditor, Shreyas quality management system Nagpur, India. - October 2009
• Electrical Wireman.Maharashtra State Board of Vocational Examination, Mumbai India. - May 2000

Навыки и умения

Bipin Moon
ContactNumber: -Qatar+974 -70517822 E-mail ID: bipinmoon79@gmail.com
Personal Profile
• Past Four years in Qatar.and 5 years in UAEas around 10 years extensive & fruitful experience, in Document Controlling & record management system implementation for more efficient and easy.
• On job experience as document controller, makes business simpler by providing total quality management system.
• Successfully complete training program in TQM, & ISO 9001:2008.
• Goal-oriented individual with strong leadership capabilities.
• Organized, highly motivated, and detail-directed problem solver.
• Beneficial experienced to work in unison with staff, engineers, consultants and client.
I am currently looking for full-time employment to do excellence as a document controller and administrative field, through total quality management system and a real enthusiasm for Project Management & Planning.
Achievementand Skills
Document controlar.
• Documents and record controlling, the numbering, filing, sorting and retrieval of electronically stored or hard copy documentation produced by technical teams, projects or departments in a timely, accurate and efficient manner.
• Strong IT, database and communication skills. Experience with document control packages such as Asite. Excellent interpersonal skills. Utilizing a range of office software, including email, spreadsheets and databases. A comprehensive understanding of health and safety regulations.
• Ability to evaluate, prioritize, organize and delegate work schedules. Proven decision making skills. Able to react quickly and effectively when dealing with challenging situations.
• Assisting departments with queries on documentation requirements & submissions.
Computer skilled.
• Oracle Enterprise Manager 12c. Microsoft Windows, Microsoft Office, Sap, Outlook, Internet Surfing, Quick book, ArcGIS, Software & hardware Installation, printer, and fax machine maintains.
• Summarize presentation, preparation in MS power point.
• MS word Letter Drafting.Accounting in to MS Excel sheet.
Commitment to success through TQM & ISO 9001:2008
• Active member of the TQM, & ISO 9001:2008.
• Ability to work with total quality management effectively.
• Enthusiastic participation in professional development and ongoing workplace learning.
Personal details
Name : - Bipin Moon,
Gender : - Male,
Date of birth : - 6thJune 1979
India Home Address : - 74, New Balaji Nagar Extn. P.O. Parvati Nagar, Street- Bahgwan Nagar.
City- Nagpur, State - Maharashtra, India. Pin- 440027
Language : - English, Hindi, Marathi.
Typing speed : - 35 Word per minute.
Passport : - H8139626 Issue to India,
Marital status : - Married.
Nationality : - Indian.